Google search console crawl stats exporter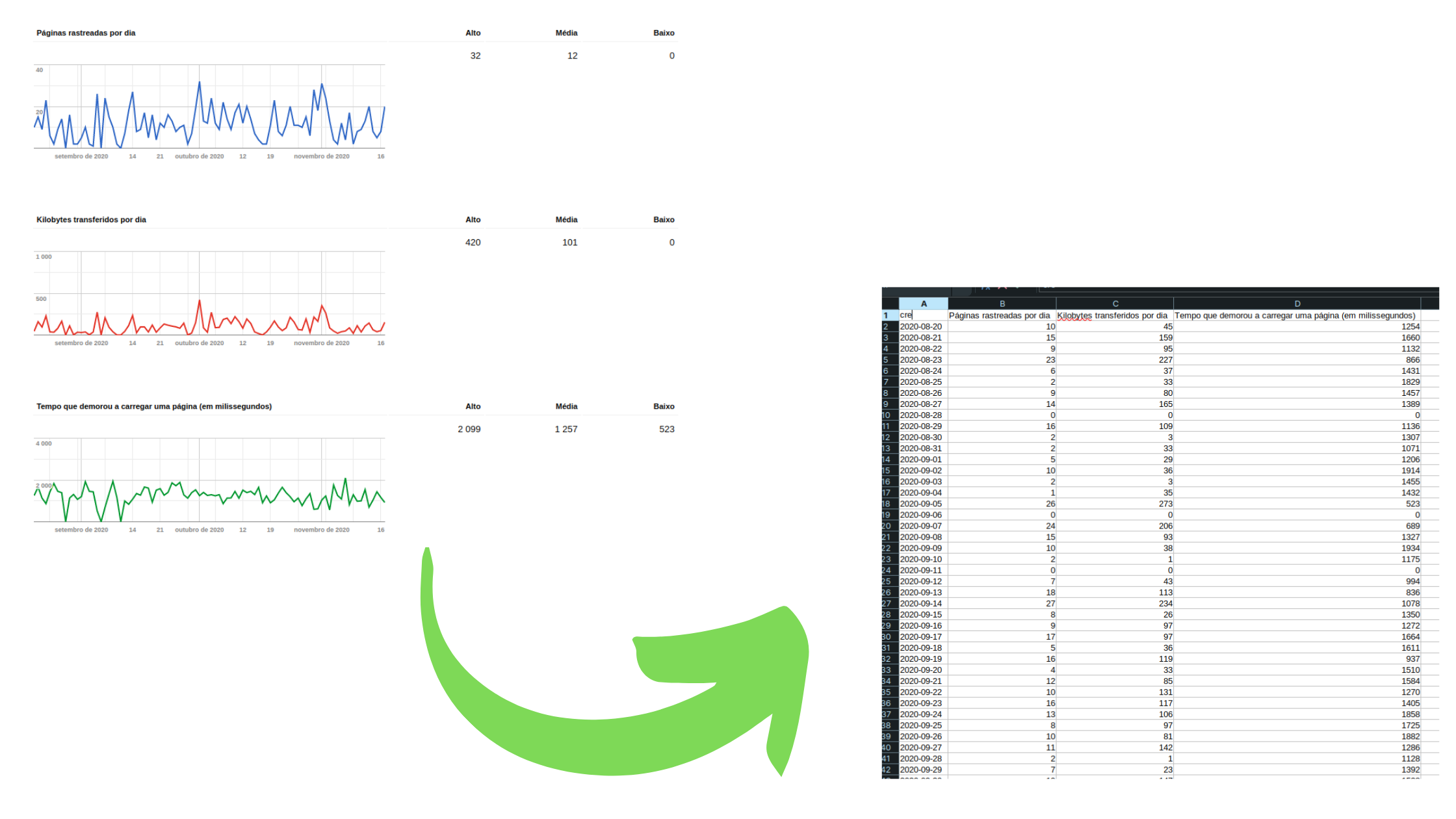 A couple of days ago I was looking for a way to export crawl stats information from Google Search Console and I couldn't find it, so I developed a simple bookmarklet that allows me to do that. 
Now, I just need to go to the crawl stats report in Google Search Console, click on the bookmarklet, and the information is downloaded automatically in CSV format. It will grab data for the last 90 days. 
To use the bookmarklet you just need to drag the item bellow to the bookmarks bar in the browser.


Installation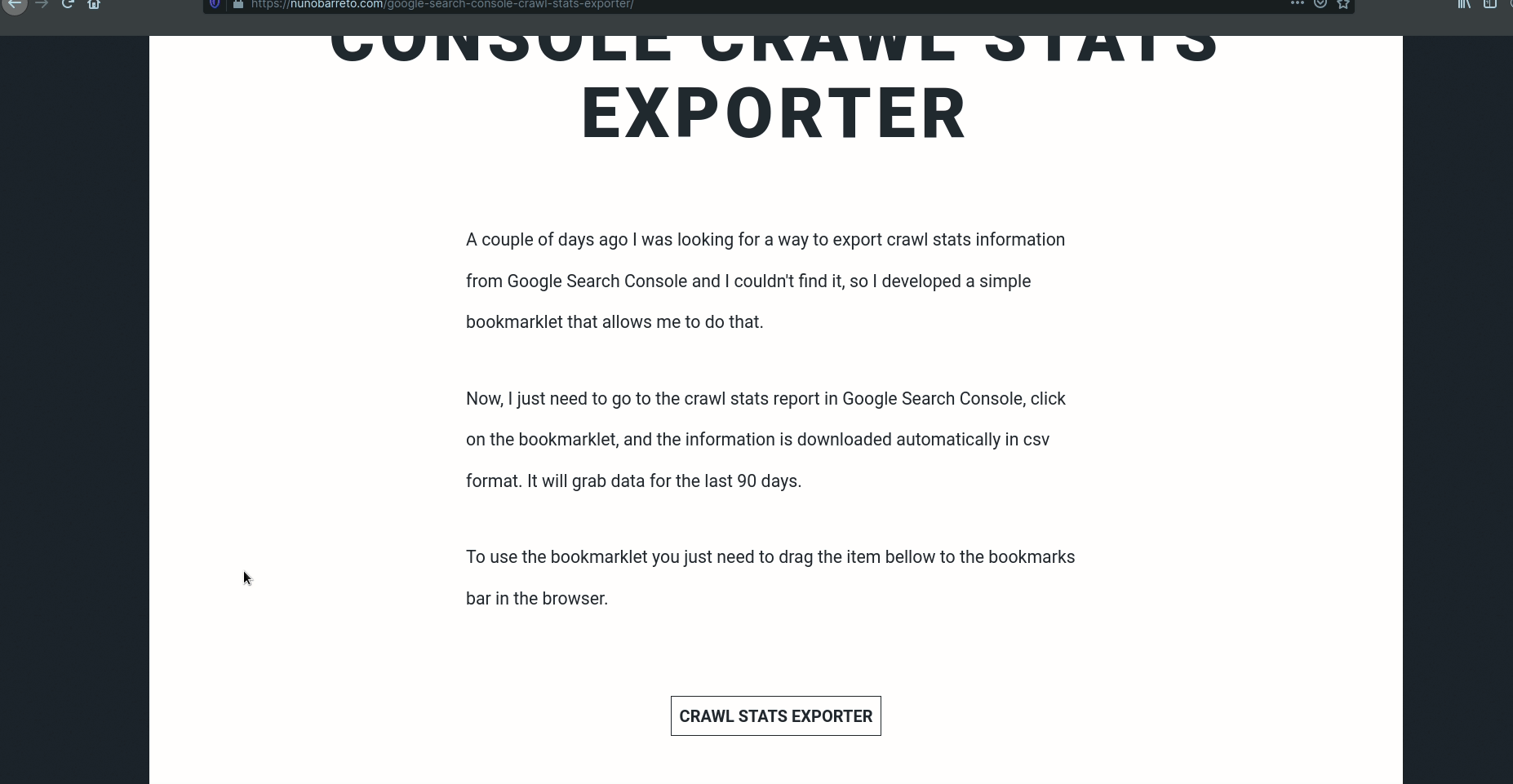 How to use